1/20/07
Wedding Recap:
Well, the wedding has come and gone and so has the honeymoon! Sorry it took me so long to get back to update all of you but things have gotten pretty crazy! I had to move and get settled into our new place which took a bit longer than I had anticipated!
The wedding was perfect! I had such a blast that I can't believe it is really over. The day started off with me getting up semi early (I seriously couldn't sleep) and a little while after waking some of my bridesmaids started showing up for hair and makeup. We got ready together and the photographer (Jim Kennedy Photography) and videographer (Ashley Video) were there taking pictures and video of the day. Once we got in the limo to head to the church everything started to go by in a blur. We had a really fun ride over with all the girls...playing music really loud and driving down the coast. I will always remember how much fun we had that day :)
Once at the church I got my bouquet and basically waited for no more than 20 minutes before it was time to walk down the aisle. I met my dad at the door of the church and the wedding director had us wait for a minute before she pulled the doors open for us to walk down.
Everything seemed to go as planned and it was so beautiful. I remember as my dad and I started walking down the aisle I saw how beautifully decorated the church was and saw everyone smiling at us. As soon as we got up to the front and Matt took my arm it was time for the vows. We had a soprano soloist who sang a couple classical pieces and she was amazing!
After the ceremony we had our reception at the Turnip Rose in Costa Mesa and I must say, they really went above and beyond my expectations. The food was great (although I barely ate any of it!) the service was great, and the room was beautiful.
Of course we did all the "typical" wedding traditions such as bouquet toss, garter toss, cutting the cake and for my family the Tarantella. For some reason that didn't really go as planned though and it ended up being an improvised dance circle that was seriously fun :)
Our DJ Bruce Battleson did a great job of keeping the crowd going the entire time.
Again, I really can't believe that it has come and gone! I will never forget my wedding or the planning of it and I am so greatful that Chicblvd.com let me share in this journey with all of you. Please enjoy the pictures from the wedding that are below and I can't wait to see where life takes me next!
Love,
Melissa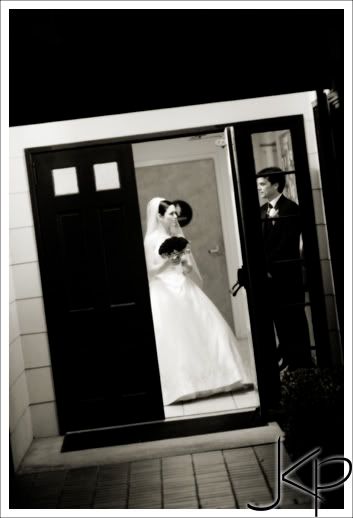 12/28/06
Well, there are only 2 days left until my big day! I can't believe how quickly this wedding has come up. This week has been full of a lot of last minute things such as pulling together all the wedding favors and picking up my bridal gown. My fiance and I also finished our pre-marital counseling this week and made final decisions about the ceremony such as what songs we want played and also which passages from the Bible we want to have read at the ceremony. I am really excited about this wedding and also really nervous at the same time.
Tonight Matt and I took our third dance lesson which was a ton of fun. We started this week and managed to put together a first dance with a really cool instructor named Jillian. I hope it goes as well at the reception as it went at the lesson!
Tomorrow we have the rehearsal and the rehearsal dinner. I also still need to pack for our honeymoon! I can't believe I waited this long to pack, but I really haven't had much time!!
Well everyone, it has been a ton of fun being the Bride to Be here at Chicblvd.com! I have loved sharing my journey to marriage with all of you! When I get home from my honeymoon I will write in about the wedding and let you all know how it goes!!
Talk to you soon,
Melissa
12/15/06
I had my second fitting appointment this week for my dress and it looks great! I can't believe I will be wearing it in only a couple weeks now! It was a really cool day because my mom was there with me and then my aunt and cousin came as well and they brought me flowers so I would have a real bouquet to hold when I tried my dress on. I have pictures of me in the dress, but of course I can't post those before the wedding!! :)
I also had my trial hair and makeup appointment. I had no idea what I wanted to do with my hair, but the woman who will be styling it for the wedding had some great ideas and together with my cousin's help we picked a great style :) I will be wearing a tiara style hairpiece that matches with my dress...My hair will be in a twist style that almost looks like a flower...it was really cool! The makeup is going to be very natural, but with fake eyelashes to make them stand out in pictures. The girls in my wedding will also be getting hair and makeup done as well.
Well, I thought the countdown was on before, but it is REALLY on now! Only a couple more weeks and I will be a wife!
12/06/06
I am a Chain Starter for the 1st Carry a Tin for AIDS program hosted by HintMint and Chicblvd.com! My tin arrived to me this weekend and I am really hoping to get it all the way to the office of YouthAIDS/PSI in Washington DC, on or before January 1st!!
I have created an email address TinNumber10@hotmail.com and would love it if everyone who receives the tin would email me at this address and let us know who got the tin, where it was given to them, and any inspiration they would like to share with us!
Raising awareness of AIDS is so important and even if you are not a tin starter or participant you can play an important role in the lives of these children. Send an email of hope to a child in Africa through Compassion's site! Let's bring a little sunshine to these precious children's lives and let's all make a difference!!
12/03/06
Well, my wedding dress came in earlier than I expected! I got to try it on this week and I LOVE it! I can't believe it is already here! At the beginning of all the planning the dress shop told me that it might not arrive until 2 weeks before the wedding…I was having all sorts of nightmares about that, but it is here now and I have no need to worry any longer!
It almost fit perfectly except for the length, so there won't be much to do for alterations which is great news. I have to go back in a couple weeks to try it on again and then my final pickup for the dress will be 5 days before my wedding.
Last night I did a lot of "last minute" wedding shopping. I had to get a guestbook, ring bearer's pillow, necklaces for my bridesmaids, a cake topper and I am still trying to figure out what I want to wear for jewelry on the big day! My dress is diamond white with gold embroidery, so I am thinking about wearing pearls but I am not sure. I am a white gold or silver kind of girl, so I didn't want to go buy gold jewelry because I probably wouldn't wear it again. Not that I will wear my wedding dress or veil again though, so maybe wearing it again shouldn't be the deciding factor after all! Haha
Any suggestions that you might have would be appreciated of course!
I am seriously starting to feel my stress levels rising as the day approaches! As soon as I am done with this entry I am going to go relax and light some candles and read a book! I got the best smelling candle from Ciao Bella. It is Vanilla scent and smells like freshly baked cookies…I love it! They also sent me some great bath products as well which would make great bridesmaid gifts.
Well, I am off to go relax now…Please feel free to leave me a comment about the jewelry ideas!
~Melissa
11/27/06
Well, My Bridal Shower has come and gone and I can't believe how fast it happened! I seriously feel like it went by in 10 minutes even though it was more like 3 hours! We had a lot of fun though! My friends from Chicblvd were there with me and got some of the shower on film which we will be posting to the site soon! I can't wait to see how it turned out! Here is a quick replay of the events of that day:
I got up kind of early on the day of my shower (a Saturday) and was actually kind of nervous...Not nervous because of the shower necessarily, but nervous because this shower represents that I am REALLY getting married....Of course, I want to get married, but there is just so much that I have left to do!!
Once I got to the restaurant where it was held things just flew by! We played some bridal shower games and they were a lot of fun :)
The first game we played was the guests had to guess how many M&Ms were in this big vase full of silver and white M&Ms. We chose to use M&Ms because we are Matt & Melissa :) Cute huh? ;)
The next game we played was Bridal Scattergories, but I actually didn't see this one being done because while my guests were playing I was being suited up into an aporn with 28 kitchen utensils attached to it! They were all tied on and I had to walk around the room while everyone tried to memorize what was attached to my apron. I then left the room and they had to write down what they could remember as best as they could!
After we were done with the apron game it was present time! I got so many amazing gifts, I couldn't believe all the stuff that I ended up with! My fiance and I are set as far as our new home goes!
We had a great time and even though it went by in a blur I will never forget my wedding shower or the people that made it so special :)
11/15/06
Matt and I finally got to taste the food choices we have for our reception! The place we are having the reception at had an event called Open House where tons of couples who are planning a wedding at their facilities got to come and check it out and try the food. There were so many good options, I am not sure what we are going to go with yet! We were having a hard time deciding whether we should have a sit down dinner or if we should have a buffet style dinner. There are a lot of positives with both…The sit down seems more elegant and is a bit more organized, but you get more choices with the buffet which might be good for our picky eaters…Ahhh I just can't decide what to do!! We don't have to make the final food choices until 2 weeks before the wedding so I am sure we will have it all figured out by then :) Either way, I am sure our guests will be happy because the food was EXCELLENT! We are having a cocktail hour to start the event off and they are letting us pick 5 different hor'dourves to serve during that time. I am sure it will be very elegant!
Today I met with the coordinator who is helping me get everything together at the reception site and we went over the linens and table decorations. My mom came with me and we had a lot of fun just chatting about the wedding and trying to decide on all these little details that you never really think about at first when you are planning a wedding. There are just so many little things to think about…table linens, chair covers, seating charts, centerpieces…the list goes on and on! Luckily I have quite a bit of help getting all these things in order :)
11/13/06
Matt and I just picked out our wedding bands! It was so much fun going shopping for rings together ☺
My ring actually matches my engagement ring, but Matt wanted me to check and make sure that it was the one I wanted…it definitely was!
The most fun part of the day was picking out a ring for Matt. He found a really cool brushed metal looking band that looked FANTASTIC on him. Matt has never worn a ring before, so it was a new feeling for him to try these on. I am so glad that he found something that he liked! Seeing both of our hands with wedding bands on our fingers was such a cool moment. Not that I didn't realize this was actually happening, but seeing the rings really made it that much more real. So exciting!!!
Let's see…other updates…I now do not have a flower girl! Kind of a big dilemma to deal with last minute! I have no idea what to do about that little problem, but I am sure it will work out somehow right??? I need to find a girl to be in the wedding AND order a dress for her! Yikes…this is going to be difficult.
My wedding shower is this coming weekend! I am really excited about it! It will be nice to be with my family and friends this weekend, talking about the wedding and Matt ☺
Well, as things progress I will be continuing to keep you all posted! Any last minute suggestions from our readers would be appreciated! Just post a comment here on the blog if you have any wedding stories or suggestions you would like to share!
Love,
Melissa
11/01/06
It is officially less than 2 months until my wedding!! I can't believe it. I feel like there is so much left to do and absolutely no time to do it! I guess I have most everything taken care of at this point. I picked a florist a few weeks ago and I am really happy with what we have designed so far. The florist is called Elementals and they have the cutest shop in Los Alamitos! So far the plan is to have lots of white and red roses and an arch that goes over the doorway at the church with flowers wrapped around it. We will also be having flowers on the pews and candles lighting the aisle. I am so excited! This is exactly what I imagined my wedding would be.
The other day I had to go to the bridal salon where I ordered my dress because my veil arrived. I got to try it on and it really hit me how soon this wedding is coming up! I also got an update on my wedding gown…it looks like it will come in at the beginning of December rather than just two weeks before my wedding which makes me a little less stressed out.
So the only things are left to do are: final floral decisions, getting my dress altered, getting all the bridesmaids dresses altered, PICKING A FLOWER GIRL!!! (can't believe I haven't gotten to this one yet, final decisions with the DJ, getting the tuxedos ordered, still need to send out invitations for the wedding, deciding on favors for the wedding tables, picking a hair stylist and makeup artist for the big day…wow this is actually a pretty long list and I bet I have forgotten a few things!!
10/25/06
As many of you know, apart from planning my wedding I am also pursuing a career as a songwriter! (See my blog below for more details about my music)
Playing and writing music has been such a great way for me to get away from all the demands of planning a wedding for a while...I love spending time working on my music and sharing it with others...Please check out my music at the following link to my page on myspace:
www.myspace.com/lissawilliams
Add me to your friends page and say hello!
~Melissa
10/23/06
So far I have been having a blast planning my wedding with my friends at Chicblvd! I have also received some awesome gifts along the way!
Pretty Girl Makeup sent me an amazing kit of beauty supplies that have definitely come in handy! Their products smell so good! I love everything that they sent me, but my favorite item is their Sugar Scrub…You should all check it out!
My Little Pretty sent me the beautiful necklace that I will be wearing in my wedding shower. I would highly recommend their jewelry for any occasion!
Speaking of gifts…Matt and I are currently in the process of registering for our wedding gifts. There are SOOOO many choices! I have been making most of the decisions on the basics because Matt is away all the time for work. It's funny though because he had a definite opinion on silverware. It was seriously the last thing I would think a guy would care about, but he was certain of the type that he wanted. I don't know why but I just thought that was really cute.
Most of the gifts that we are registering for I am just picking online which might not be the greatest idea without seeing the items in person, but I have been SO busy these past few weeks that the last thing I can imagine having time for is going shopping! With work, my relationship, and this wedding to plan I barely have time to sleep anymore! I don't really mind it though because everything is running fairly smoothly and Matt and I are in love…so that is all that matters!
10/16/06
Ladies--check out
paperbyolga.com
!
Nikki Gutshall, ChicBlvd.com co-founder, used their invitations for a bridal shower last year and it was the hit of the party. Nikki LOVES paperbyolga.com and would recommend them for the most unique, handmade invitations.
Here's more about the company:
Paper by Olga makes sure your invitations capture the love and excitement of you and your fiancé! Designer, Olga McMurray makes handmade wedding invitations while creating unique designs that give any event from casual to formal a personal touch. Each invitation is created using natural materials from cotton rag to abaca plant parts then dressed with exquisite ribbons, pressed flowers and unique & whimsical adornments. She loves to create custom one-of-a kind invitations that set her apart from the "traditional" wedding invites. Your invitations are your first connection that you make with your guests. So set the tone with handmade wedding invitations!
Visit her site www.paperbyolga.com or email her at info@paperbyolga.com to talk with her about your wedding needs.

Mention ChicBlvd and she'll give you 25 free thank you cards with your invitation order.
Gotta love it, Girls! :)
10/09/06
I met with the most amazing photographer for my wedding photos! His name is Jim Kennedy and he is located in Huntington Beach, CA. I was planning on meeting with a few different photographers but after meeting Jim I booked him for my wedding.
I think picking a photographer is a lot like picking out a wedding dress. When you find the right one you just know it.
He has a great personality and I just felt very comfortable with him right away. Another huge plus was the fact that he is being so cool with our schedule since Matt is in the military. In fact, we just got our engagement photos taken this past week since Matt had a day off.
Man…was that engagement session FUN!! We did a bunch of water shots which was hilarious because we were in our clothes. I wore a black dress with polka dots and Matt wore a white button down shirt and jeans. The pictures started out with us just near the water…the scenery of the beach in the background…But, as time went on we inched closer to the water until we were literally rolling around in the sand with the waves crashing over us. I will never forget that day!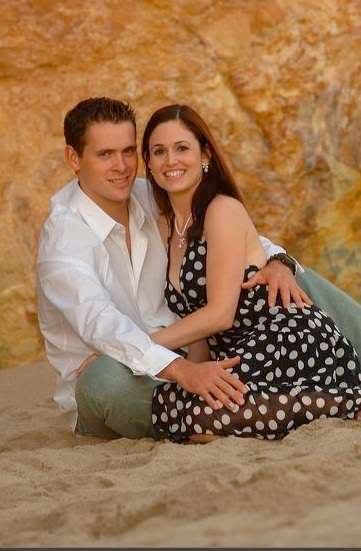 10/09/06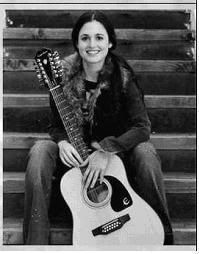 1. How did you get started as a musician?
I got started as a singer when I was pretty young, but I started taking the whole musician thing seriously when I was in high school. I started out singing for a band in high school and eventually was writing lyrics for them as well. The band fit more into the ska/punk genre which was huge at the time, but I had really been inspired by the whole girl with guitar genre and was listening to a lot of Lisa Loeb, Alanis Morissette, and Joan Osborne. I had been writing songs in that style during the whole time I was singing for my band but never played them for anyone.Then after fate broke apart my first long term relationship I wrote this heart wrenching song that at the time I thought was fabulous. I got the courage I needed to play my originals for others and soon after that my career as a singer/songwriter was born!
2. Have you always been a songwriter, and how did you learn to
write your own music?
I would say that I have always been a songwriter because even as a child with no clue about what I was doing technically, I would write lyrics all the time! I had boxes and boxes of original lyrics that I used to try and make up melodies to. I also used to sit in my bedroom as a child and sing along with all my favorite artists, making up music videos in my head and pretending I was the star. As a young child my parents had put me in piano lessons which (thankfully) had permanently engrained basic music theory in my mind. When I started playing guitar later on I took a few group lessons and then bought myself every teach yourself book on guitar I could find. My first songs could be best described as flowing from thought to thought songs without a true structure but with a heck of a lot of emotion. As I started performing and meeting with industry folks I learned how to say what I wanted to say but yet put it in a musical format that was more listener friendly. I would say that most of what I learned sort of came with experience and by attending conferences and most importantly listening to great writers!
3. What's it like being a female musician? Do you feel like there's
a difference between male & female musicians, and if so, what kinds of differences are there?
Being a female musician brings with it some unique challenges that our male counterparts don't have to deal with. I think the most important difference that I have had to deal with is gaining respect from the industry. There are stereotypes that paint a picture of a female as naive and not savvy when it comes to industry protocol which in my experience is just not true! As a female musician I would just encourage other ladies to learn about the industry and know everything you could possibly know about your genre. There are a few people out there who look to take advantage of those they believe to be weaker or unwise and it is really quite sad. Fortunately there are more great people out there than bad ones, but we always still need to be wise when it comes to dealings with others.
4. How has Music inspired you?
Music has inspired me in so many ways that it will be hard to narrow it down to answer this question! It has inspired me to believe in myself and others, to always look deeper into lifes meaning, to love, to live after losing love, to question, to have faith, to search for God, to love God, to know that there is more to life than whatever I am going through, to continue to search for that perfect song, to relate to others and most importantly to see the beauty in all the seemingly insignificant details that make each of us unique.
5. What's your biggest goal as a musician?
My biggest goal as a musician is to be a positive influence on young people everywhere. I hope that my music gives people hope, entertainment, and also someone to relate to. I love it when someone from my myspace account or someone who has been to a show emails me and lets me know that a certain song reminds them of a personal situation they are going through or gave them some sort of inspiration. It is a confirmation that I am doing something important. In my opinion, if it doesn't make a difference in someone's life then it isn't worth doing.
6. Do you have any advice for girls who want to learn how to play
music and write their own songs?
Just start writing! Even if you never show anyone the first 100 songs you write at least you will be getting some practice! I am a big fan of workshops and lessons as well. I taught voice lessons all through my college years and I have to say that it is amazing to see the progress that students make when they put their mind to it! If you want to sing then you really should take voice lessons. Even if you are a natural vocal talent it is so important that you know how to take care of your voice so that it will work for you for years and years to come. Also, keep in mind that whatever inspires you in life is going to help you as a songwriter. Anything you read, anything you see, anything that makes you think will help you write! Don't be afraid to ask for advice from other writers who have more experience than you do and try to get out and see as many performers you can!
---------------------------------------------------------------------------------------------------------
ChicBlvd.com has partnered with DaisyRock.com to inspire women and girls around the globe to follow their dreams. Daisy Rock is the world's first "girl Guitar" company and is going to be inducted into the musuem of making music this month. Let's celebrate with Daisy Rock! Rock your World! Create something,make a difference, and inspire others.
CLICK HERE -ENTER TO WIN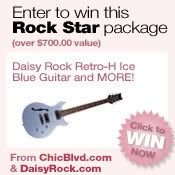 CLICK HERE -ENTER TO WIN
10/02/06
I picked a DJ for our wedding while Matt was out on a training trip. I know he is going to really like this guy though! His name is Bruce Battleson with Battleson Entertainment.
The day I met with him I had both my parents come with me and it was seriously so much fun. His approach to making sure that I had the right fit for my wedding was very unique and entertaining. He asked me a lot of questions about my expectations for the wedding and then asked my parents for their expectations. Too bad Matt wasn't there…I know he would have enjoyed being a part of this whole experience.
Bruce sent me home with a whole book of things to do before the wedding. I had no idea how organized the music for a wedding is! We get to have a list of songs that we definitely want played at the wedding and a list of songs that we do NOT want played at the wedding. I know Matt and I will have some differences of opinion when it comes to those choices! The other day Matt and I were in a store and this REALLY annoying song came on and Matt said "We should play this song at the wedding." I said "No way, are you SERIOUS." He didn't understand why I was so against this awful disco song…haha…sorry to any of you disco fans out there…it just isn't my style really. So, yeah, I can't wait to make these lists with Matt.
Apart from all the regular songs we still need to come up with a first dance song, a garter toss song, and a bouquet toss song. Please let me know if you have any suggestions!
9/25/06
Picking bridesmaids for a wedding can be tricky. You don't want to leave anyone out whose feelings might get hurt, and you also don't want to have the entire female guest list standing up at the alter with you…
Luckily for me I had an easy time of it. I have a younger sister who is my maid of honor and her best friend who has been in my family for years, two cousins, my brother's lovely girlfriend who has also been a part of my family for years,a friend I have known since I was a baby, and another friend who I have known since I was about 12 or 13. I feel so blessed that all these lovely ladies have agreed to be with me on my special day.
As any bride knows…if picking bridesmaids is tricky then picking a bridesmaid gown is near impossible. First you have to pick a color and you just pray no one will complain (too loudly) about your choice! Second you have to pick the dress! So far all my ladies have had great things to say about the dress and color (so let's hope they really like it!!)
The dresses my bridesmaids will be wearing are long satiny gowns in the color claret which is a rich, dark red. The gowns are long and have a little crisscross design on the front with a rhinestone pin that looks like a snowflake. I loved this dress the minute I saw it because my theme is wintery with snowflakes! They will also be wearing long red gloves. I am so excited!
The only bridal party attendants left to be determined are the flower girl and ring bearer. Matt has the groomsmen already picked out.
I can't believe how quickly things time is moving by! I got engaged on August 5th and even though I have gotten a lot done in the last month and a half I feel like I still have a zillion things left to do! I am sure it will all work out though ☺
Talk to you all soon!
Melissa
9/20/06
Brides... check out this site:
mylittlepretty.com
. I just got a necklace from them and it's GORGEOUS!
My Little Pretty has a great treasure trove of gifts for us brides, our bridal parties and our "mother of the bride". The designer Kristy Nuttall is awesome. Her sense of design and creativity even goes beyond bridal (I would wear my necklace any day!!). She has created an exclusive line of sterling silver, pearl and stone pieces--it's a contemporary-classic combo look. I found out she works with brides to come up with a necklace to match any neckline and dress. Ladies, check out her collection of necklaces, bracelets and earrings at
mylittlepretty.com
. You will love them! Or email her to set up a time to talk about your needs - kristy@mylittlepretty.com. She's great and will treat you well!
9/18/06
Wedding dresses take MONTHS to come in! If you are a fellow bride planning a wedding, then please read that sentence again! MONTHS!
I ordered my dress right after Matt asked me to marry him and it is due to arrive 2 weeks before my wedding! That means alterations and fittings will all need to occur within a 1 week time period! Scary huh?
I have to say that dress shopping has been my favorite part of the planning so far. Maybe it's because I am a clothing fanatic or maybe it is the excitement I felt when I saw myself for the first time in a long white gown, but I just loved dress shopping!
My mom came with me the night we went looking for dresses and I tried on about 7-8 gowns. The first gown that I tried on I thought was the one for me, but around gown 5-6 I really found "my dress". They say that every bride knows her dress the minute she puts it on, and in my case I would have to say that this is true. Funnily enough as I was standing there in my ballroom, strapless, VERY long train, diamond white with gold embroidery gown I overheard a bride in the next dressing room over say, "Well, I guess this is fine. Most brides don't fall in love with their gowns anyways right?" My mom, myself, and my salesperson all looked at each other with a look that just said "not true!!" I couldn't believe it! I hope that bride next door ended up finding a gown that completely knocked her socks off, because I know my gown did!
Buying a dress also includes finding a veil and I found the "perfect" one! Long with little crystals on it and a small crystal headpiece that goes with it… I am in love with my wedding attire! For jewelry at the wedding I have not decided 100% on what I will wear, but right now I am thinking of wearing a white gold heart with diamonds that Matt gave me on Valentine's Day and then these beautiful white gold and diamond earrings that were left to me by my grandmother. I still have time to decide on these smaller details, but at least I have the dress picked out!!
Speaking of dresses…I also picked out my bridal shower dress! It is a beautiful ivory dress with hints of gold in it. For jewelry on that day I will be wearing a beautiful necklace by My Little Pretty. It is sterling silver with Swarovski crystals and white and tan mother of pearl beads.
I am getting so excited talking about all the clothing and jewelry for the wedding I think I am going to try on my bridal shower dress right now!!
I will be writing back very soon!
~Melissa
P.S. As a bride... I have many questions! So I recently asked Amy Nichols, founder of Amy's Guide to All Things Bride (www.amysguide.com) and owner of Amy Nichols Special Events (www.amynichols.com):
What is one thing brides usually forget on the day of the wedding?
Here is her answer:
Melissa,
That's a great question. A few things that I'd recommend to any bride would be to most of all, smile, relax, and try to be aware of the moment and take it all in. It is a day you've been planning for months, so why not enjoy it!
Also important - remember to EAT both before the wedding and during the wedding. Ask your caterer to make sure there is a dedicated server bringing hors d'oeuvres to the bridal party during photos.
Another thing you might want to bring is a stool without a backrest which you can sit on before the ceremony -- have a couple of your maids help lift your dress over your head, then sit down on the stool, and then they can delicately let your dress back down. This way, you'll be able to sit without wrinkling that gorgeous dress!
Lastly, make sure you have a day-of emergency kit with anything you might need - some painkillers, bandaids, breath mints, etc.
Amy
9/10/06
Planning a wedding always begins the moment a young girl catches her first glimpse of a bride...she starts thinking about colors and flowers and cakes...and then eventually, as she gets older about the groom. At least, that is the way I always perceived it. I began planning my dream wedding when I was about 8 years old but had yet to know who my groom was going to be until August 5th, 2006. My boyfriend and I had talked about marriage many times...I had hinted at my desires (ever so un-slightly) as far as timing, rings etc... I will never forget the moment that Matt, my fiance...(I just love typing that word...fiance) asked me to marry him, or the moments leading up to that event. :)
The prior weekend to our engagement, my boyfriend Matt had text messaged on Friday night to say that he would be home on Saturday if I wanted to get together. He is in the military and gone quite a bit so the unexpected moments that we get to share together are some of the best times we have. I was having coffee with a good friend of mine when I received the message and from that point on I just had this "feeling" that we were getting engaged. I drove to San Diego on Saturday morning really expecting to get engaged and although we had a lovely day together it didn't happen. However, some "hints" were dropped that I felt meant the following weekend, when he was officially home from this particular block of training, might be the day.
As that next Friday night rolled around I was so very excited. We were going out to dinner together and I had high hopes of engagement rings and wedding bells. Matt, knowing that I expected to be proposed to, decided to try and throw me off a bit by telling me that he loved me very much and that he knew that someday we would get married, but that were just weren't there yet. Needless to say I was kinda upset!
On Saturday my dad and Matt spent the afternoon together and when they got back Matt asked me to go out to dinner with him. We got all dressed up and he took me to this great little Italian restaurant where there was a piano player and it was so romantic. After dinner we went to the beach and were watching the waves crashing on the sand when suddenly Matt looked into my eyes and said, "Melissa, I love you so very much and I want to spend the rest of my life with you. Will you marry me?"
Of course I said yes!!!
Now, getting engaged is just the tip of the iceberg when it comes to wedding plans! There is so much to do in the days ahead...ESPECIALLY since my fiance and I have decided to get married in 4 months! I am just amazed at how many things there are to planning a wedding! I am excited, scared that things won't get done in time, and did I mention excited!!
I know we will get there...to our beautiful wedding day...this diary will be the story of how we make it...I am really looking forward to sharing the journey with all of you!
Love,
Melissa
Meet Melissa- Diary of a Bride to be.... Follow us along this journey!